Which "dead game" would you like to see reborn?
I've been pondering this answer for the past 24 hours.
I think the one I'd like to see come back in some form or another is
Teenage Mutant Ninja Turtles and Other Strangeness
. I loved that setting, and after the D&D Red Box was my first real dive into RPGs. The core book had rules for making all sorts of mutant animals. Each animal had a set amount of "mutations" you could take; you might have animal features or a look that could pass as an ugly or exotic human. You might walk upright or hunched over. You may have paws, partial manual dexterity, or full human-like hands. You might be able to talk, you might not. You could also develop psionic powers. Maybe you kept your claws, or keen senses, or armored shell, or spines (the poking kind, not the skeletal kind). Each animal had a set number of "points" to spend on mutations, so you couldn't have everything. You had to give up some things for the sake of human-like stature.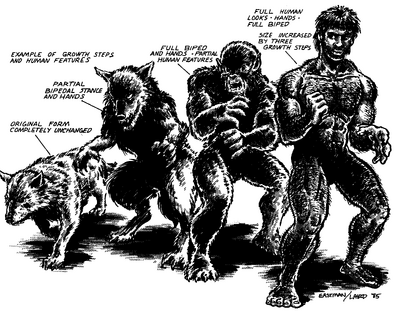 The supplemental books expanded on the core book, adding more animals and weird tech as seen in the TMNT comics; Triceratons, TCRI Aliens, space-faring adventures, even time- and dimensional-travel (along with mutant dinosaur heroes!). While the system was Palladium's core rules set, back then it wasn't as bloated as it got in later decades and was playable at that scale.
I'd love to see a revamp of that setting and a rules set that plays an homage to the original mutation rules, but obviously without the Palladium system. That could be a ton of fun. Someone should get on that.
...right.
*adds "TMNT" to the growing pile of Genesys Themes to write*
Adolescent Gene-spliced Martial Porcupines